Research Team
Faculty
David Strayer, Ph.D.
Professor
Dr. David Strayer is a Professor in the Department of Psychology at the University of Utah and Director for the Center for the Prevention of Distracted Driving. He received his Masters degree in Experimental Psychology from Eastern Washington University and his PhD in Experimental Psychology from the University of Illinois at Urbana-Champaign. Afterward, he completed a postdoctoral fellowship at the University of Illinois at Urbana-Champaign and worked briefly as a Member of Technical Staff at GTE Laboratories before joining the faculty at the University of Utah. David has received many awards and honors during his career, including being named a Fellow of the Association for Psychological Sciences, receiving the Interdiscipliniary Teaching Grand Award from the Psychology of Traffic, and being awarded the University of Utah Distinguished Scolarly and Creative Research Award. David's research has also been featured among Discover Magazine's 100 Top Science Stories in 2003 and 2005. He has also given briefings to the US House and Senate on distracted driving issues.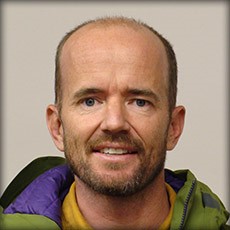 Joel Cooper, Ph.D.
Research Assistant Professor
Dr. Cooper received a PhD in cognition and neural science in 2010 from the University of Utah. He is also the owner/CEO at Red Scientific, Inc.–a company that specializes in portable cognitive and physiological detection equipment for studying the underlying mechanisms of driver behavior. Dr. Cooper has spent the last decade investigating issues in driver distraction, multi-tasking behavior, skill acquisition, and Nonlinear Dynamical Systems. Within the Human Factors and Driving communities, Joel is known as a passionate inventor, entrepreneur, leader, and visionary. Prior to joining Red Scientific, Joel was the Owner of Precision Driving Research where he led numerous public and privately sponsored research projects. When he isn't working, Joel prefers to spend time with his family skiing, climbing, or just poking around in the yard.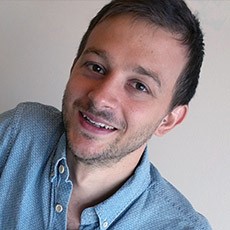 Francesco Biondi, Ph.D.
Research Assistant Professor
Dr. Biondi received his PhD from The University of Padova in 2014 studying distracted driving, driver-ADAS interaction and autonomous vehicles. He collaborated extensively with Dr. Strayer as a visiting researcher and applied this experience at Jaguar Land Rover. At Jaguar, Dr. Biondi worked on the design of HMI for voice systems, warning systems, infotainment systems and crash prevention systems. He was also heavily involved in the design of the HMI for NHTSA level 3 and 4 vehicles. His professional interests involve designing easy-to-use, adaptive human-machine interfaces using a human-centered approach. In his current role at the University of Utah Dr. Biondi performs usability testing of a vehicles' HMI; specifically, he has been developing a framework to measure drivers' interaction with vehicles' HMI by measuring user performance and impacts on safety. Dr. Biondi's main interest pertains to investigating the role of human physiology in creating more accurate driver monitoring systems.
Graduate Students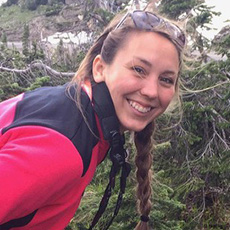 Rachel Hopman, M.S.
Ph.D. Expected 2018
Rachel Hopman is a Graduate Research Assistant currently researching the theory of attention restoration by exploring possible neurological changes with exposure to various natural settings. Using electroencephalography and behavioral measurements, she determines how attention to an environment influences the experience of cognition restoration in nature. Rachel also helps determine how cognition distraction influences driving performance in collaboration with the Center for Distracted Driving Research. Specifically, she contributes to the utilization of behavioral and neurophysiological measurements in order to determine levels of distraction potential when driving in equipped on-road vehicles. Rachel graduated with distinction from the University of Illinois, Urbana-Champaign in 2014.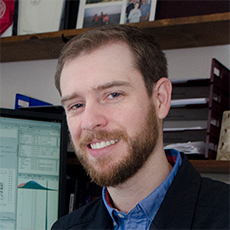 Spencer Castro, M.S.
Ph.D. Expected 2018
Spencer is a Graduate Research Fellow studying the application of process models to measurements of cognitive load during multitasking; mostly when people simultaneously engage with technology and automobiles. He utilizes simple behavioral methods to assess shifts in reaction time and accuracy distributions in order to determine the ecological validity of lab-based behavioral tasks (e.g. the Eriksen Flanker or International Standards Organization Detection Response Task) when applied to measurements of dual task cost, distraction, cognitive load, and situation awareness. After receiving a Bachelor of Science from Stanford University in 2011 and a Master of Science degree from the University of California, Santa Cruz, Spencer joined the Applied Cognition Lab at the University of Utah in 2015.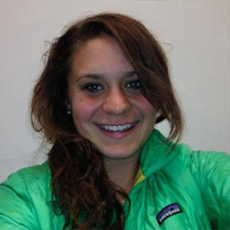 Sara LoTemplio, M.S.
M.S. Expected 2019
Sara is a Graduate Teaching Assistant interested in the interaction of attentional capacity and natural environments. She is particularly interested in the attentional restorative properties of nature and their underlying neural mechanisms. Sara graduated with distinction from Colby College with a Bachelor of Arts both in Psychology with a concentration in neuroscience and in Environmental Science in 2016. Before Utah, she worked for three years as an undergraduate research assistant in Colby's Memory and Language Lab on projects relating to semantic memory, false memory, the testing effect, and cognitive aging.

Research Assistants
Center for Distracted Driving Research
Maddie McCarty, Research Associate
Maddie is a Research Associate who started her time in the lab as a volunteer during her sophomore year at the University of Utah. Currently, she collaborates with other researchers in the lab to evaluate the infotainment systems in vehicles and writes reports on the potential distraction levels these systems may generate in drivers. Maddie graduated from the University of Utah in 2016 with a B.S. in Psychology and a Human Factors Certificate. Prior to her current position, Maddie worked as a research assistant in a Human Factors lab at the university researching distracted driving in autonomous vehicles. In her free time, Maddie enjoys going for a morning run, cooking, and curling up with a good book and coffee.
Doug Getty, Research Associate
Doug is a Research Associate with a B.S in Psychology from Westminster College in Salt Lake City. In the Applied Cognition Lab, Doug has worked on projects evaluating driver workload associated with using these vehicle infotainment systems as well as usability testing of these systems. Previously, he worked as the Lab Manager in the Interdisciplinary Neuroscience Lab at Westminster College where he studied individual differences in memory. In his free time, Doug enjoys playing the banjo, home roasting coffee, and climbing and backpacking in the beautiful state of Utah.
Camille Wheatley, Research Associate
Camille graduated from Southern Utah University in 2016 with a B.S. in Psychology and a minor in Ceramics. She is currently a Research Associate in the Center for Distracted Driving Research, helping with on-road data collection and expert evaluations for Individual Vehicle Reports. Prior to this position, Camille conducted research at SUU investigating framing effects on subjective mediums of art and worked as a teaching assistant for Industrial and Organizational Psychology and Research Methods courses in the psychology department. Outside of the lab, Camille enjoys playing golf with her family, traveling to foreign countries, and exploring various artistic outlets.
Andrea Campos
Andrea graduated from Westminster College with a B.S. in Neuroscience. Currently, she is a Research Associate for the Center for Driving Safety Research and is involved in evaluating the infotainment systems of varying model year vehicles to assess distracted driving she aids in data analysis as well as on road data collection. Previously she was a part of the Interdisciplinary Neuroscience Lab aiding in EEG studies, as well as ß-galactosidase protein purification protocols from E.coli in the biological chemistry lab, both at Westminster College. Outside of the lab, Andrea enjoys swimming, painting and camping.
Sydney Loveless, Research Associate
Sydney is a Research Associate who graduated from SLCC with her A.S. in General Studies with an emphasis in Psychology. She is currently involved in both studies in the Applied Cognition Lab. Sydney is a Research Coordinator for the study on mind wandering in partially autonomous vehicles. She also participates in the preparation and collection of data for the Center for Distracted Driving Research. Outside the lab, Sydney enjoys boating at Bear Lake, eating good ice cream, cuddling with her husband, and traveling the globe.
Kelly Mackenzie, Research Assistant
Kelly is a Research Assistant who graduated from Westminster College in Salt Lake City with a B.S. in Neuroscience. Currently, her involvement with the Center for Distracted Driving Research is dedicated to running participants and collecting data for the On-Road driving studies. Before joining the lab, Kelly worked as a Research Assistant at the Interdisciplinary Neuroscience Lab at Westminster College, where she conducted research on visual and auditory crossmodal attention using electroencephalography (EEG). In her spare time, Kelly enjoys cooking, playing the guitar and singing, and skiing Utah's beautiful Wasatch Range.
Conner Motzkus, Research Assistant
Conner currently enjoys his position as a Research Assistant in the lab. He graduated with his B.S. in Psychology from Southern Utah University in the Spring of 2016. His work focuses on the on-road portion of the lab, where usability and distraction potential of vehicle infotainment systems are tested. Prior to his work here, he was part of a lab that investigated the impact of anthropogenic noise on the soundscapes of Grand Staircase-Escalante National Monument. When not in the lab, Conner invests in his daily yoga practice, hones his cooking skills, and sings in a barbershop show chorus, the Saltaires.
Former Lab Members
Rachel Goethe, Research Associate
Rachel has been a part of the research since Phase 1. She was the Lab Project Manager, focusing on all aspects of the lab; from data collection, staff organization, and usability evaluation of each vehicle. Rachel graduated from the University of Utah with her B.S. in Psychology and an accompanying Human Factors Certificate in the Fall of 2014. Prior to her position in the lab, she worked at the Waterford Research Institute analyzing the efficacy of early education software programs. In her free time, Rachel enjoys trail running and hiking with her dogs in the beautiful Utah landscape, rock climbing, and reading. She has since moved on to work in Washington D.C. for the AAA Foundation for Traffic Safety as a Research Coordinator.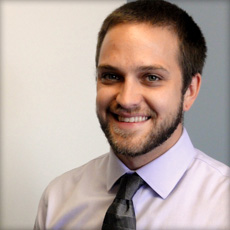 James Coleman, M.S.
Ph.D. 2017
James Coleman is a Doctoral Candidate specializing in individual differences in working memory capacity. By using neuroimaging methodologies (EEG/ERPs) to find neurophysiological markers of multitasking ability and working memory capacity, he focuses on the extent to which individual differences dictate attentional control and executive function. James also helps to identify how cognitive distraction influences driving performance in collaboration with the Center for Distracted Driving Research. James graduated with a Bachelor of Science from the University of Utah in 2010, and has since helped to organize and run assessments for the potential distraction of on-road vehicles with physiological and behavioral measurements.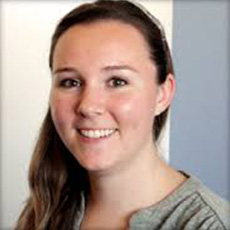 Jonna Turrill, M.S.
Ph.D. Expected 2017
Jonna Turrill is a Doctoral Candidate with extensive experience in data collection and analysis, quality control, and research team training. Since 2011 she has been involved in behavioral data collection and analysis, neuroimaging techniques (i.e., EEG, fMRI), and human factors usability testing of vehicle systems (IVIS, ADAS, etc.). Jonna graduated Summa Cum Laude from Biola University in 2009, and has since published over 10 peer reviewed articles and reports ranging from distraction measurement to the effects of every technology conceivably used in modern automobiles. As an integral member of the Applied Cognition Lab's on-road vehicle reports for the AAA Foundation for Traffic Safety, Jonna helped to determine levels of potential distraction for technology in modern automobiles by utilizing behavioral and physiological methods.